The Pieve de' Saddi, which is 12 km far from Pietralunga,
is a building with an elongated rectangular plan divided into three naves that are separated by massive and squared columns; it is covered by a truss ceiling and enriched by a semicircular apse and by the porch or narthex. It is a typical example of an Early Christian basilica. The building is firmly fastened to the ground and lies in a crypt which is smaller than the upper floor, but is perfectly balanced with the style of the edifice. Through narrow stairs from the sacrificial level, you can reach the crypt where it was originally situated the tomb of Saint Crescenziano.
The Acts of the Martyrdom of St. CRESCENZIANO are included in the reading of the ancient Chiesa Tifernate, which were recited during the Ufficio Divino in the feast of the saint on the 1st of June.
S. Crescenziano was a preacher in our lands: he was martyred in Pieve de' Saddi and his bones were brought to Urbino, while the relic his cranium remained in our Diocese.
Above the left staircase there is a valuable 8th century bas relief depicting San Crescenziano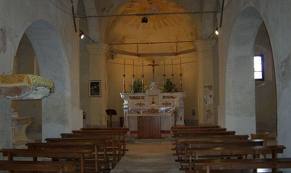 in the act of killing the dragon. The church has a 9th century tower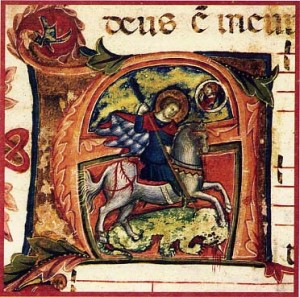 that mightily dominates the valley, although without the original battlements. The tower is very elegant: inside, there is a kind of vestibule dating back to the 15th century, which has small vaults supported by brackets. Here starts a ladder on the top of which there is a chromed majolica coat of arms of the Vitelli family that dates back to 1521. A Guelph window gives a distinctive appeal to the façade of the tower: it seems that the Bishops appeared from it to bless the people who was collected in Saddi during the celebration in honour of the Patron.
by ESCURSIONISMO UMBRO (Daniele Canines)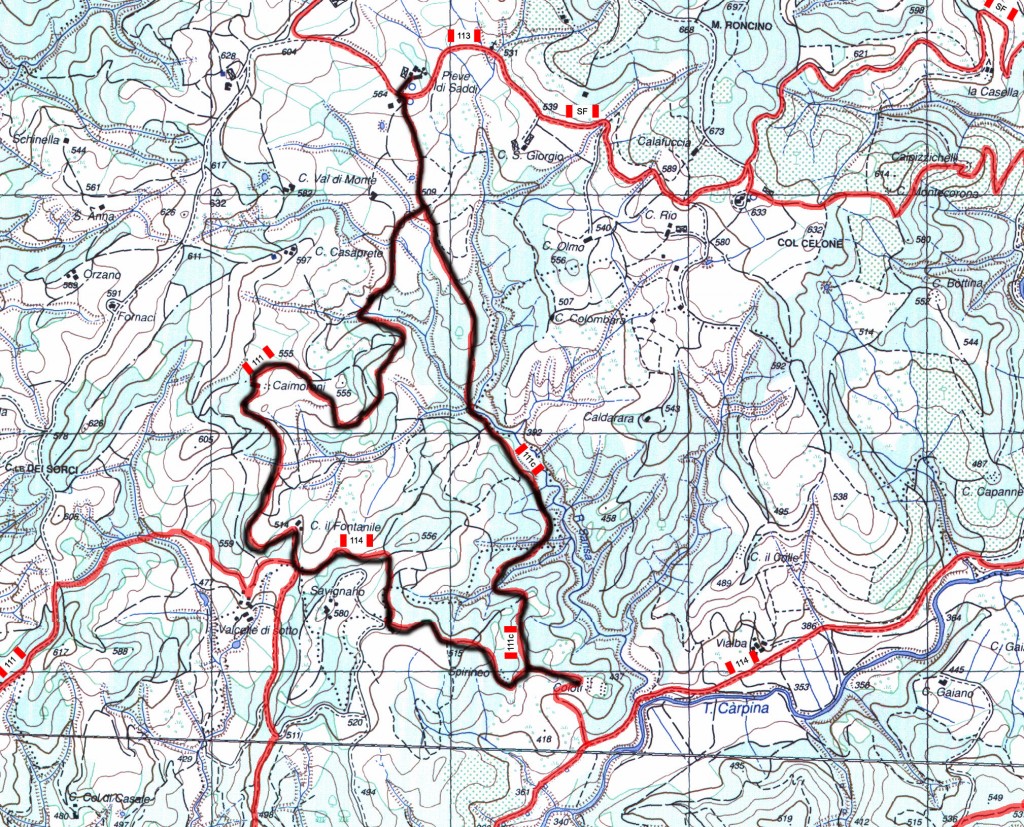 | | |
| --- | --- |
| LOCATION | HILL |
| DURATION | ABOUT 3,5 HOURS |
| DIFFERENCE IN ALTITUDE | 350. mt |
| DISTANCE | 9 km |
| DIFFICULTY | E |
| START | |
| MEETING POINT | |
| EQUIPMENT | HIKING BOOTS, WATER |
| NOTES | Excursion to Pieve de Saddi, dragon's spring, astronomical observatory of Coloti. |