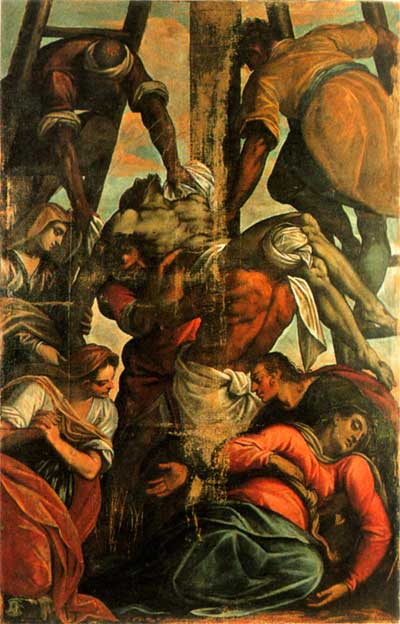 Consecration crosses , mid-14th century and 1798-1799
It was usual to put twelve consecration crosses on the walls of a church, which correspond to the twelve blessing signs that the bishop gave during the ceremony of the consecration of the building.
Under the frescoes on the apse and along the right wall, four crosses are preserved from the original series painted in the mid-14th century, when the Church was completed.
The plaster crosses were made in the late 18th century, perhaps for the re-consecration of the Church, violated by French troops in 1798. There are only 10 left belonging to this series, since the two crosses placed on the apse were probably removed during the restoration of the frescoes by Alberti.